Example 6 How to Fade Between Images and How to Fade to Black

In this example we will show how to create fades between images and how to fade to black. We will use the files in Example 5 to illustrate this.
The files associated with this example may be downloaded by clicking on the download icon. The files are contained in a self extracting .exe so simply click on the downloaded file and the test files and resulting SWF file will be loaded into your selected directory. Click on the Download Icon to download the Example 6 files.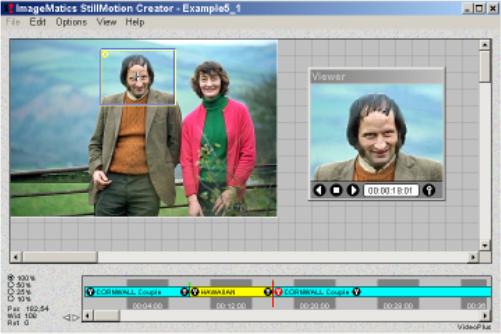 Step 1 Here is the Show Movie that was created in Example 5. We will insert cross fades (one picture fades into the other) at each Image load point. We will make the fades of 4 second durations

Detail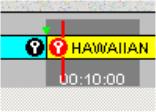 The Detail image of the Timeline shows Fade Marker (green triangle) on the Timeline. A fade is created by grabbing the Fade Marker with the mouse and dragging to the desired length of the transition.
---